WHAT WE'RE ALL ABOUT
We aim to provide the resources you need to achieve excellence
The vision of NAGAP is...
to be leaders on the forefront of Graduate Enrollment Management.
NAGAP, The Association for Graduate Enrollment Management is the only professional organization devoted exclusively to the concerns of individuals working in the graduate enrollment management environment.
Membership in NAGAP provides an opportunity to network with professional colleagues at all sizes and types of institutions: large and small, public and private, secular and non-secular.
The annual conference, professional development institutes, membership directory, weekly NAGAP News, Perspectives newsmagazine, mentor program, and chapter affiliations all help facilitate communication among members.
The mission of NAGAP is to engage and advance Graduate Enrollment Management Professionals by promoting excellence and collaboration through education, research, and professional development.
We embody our core values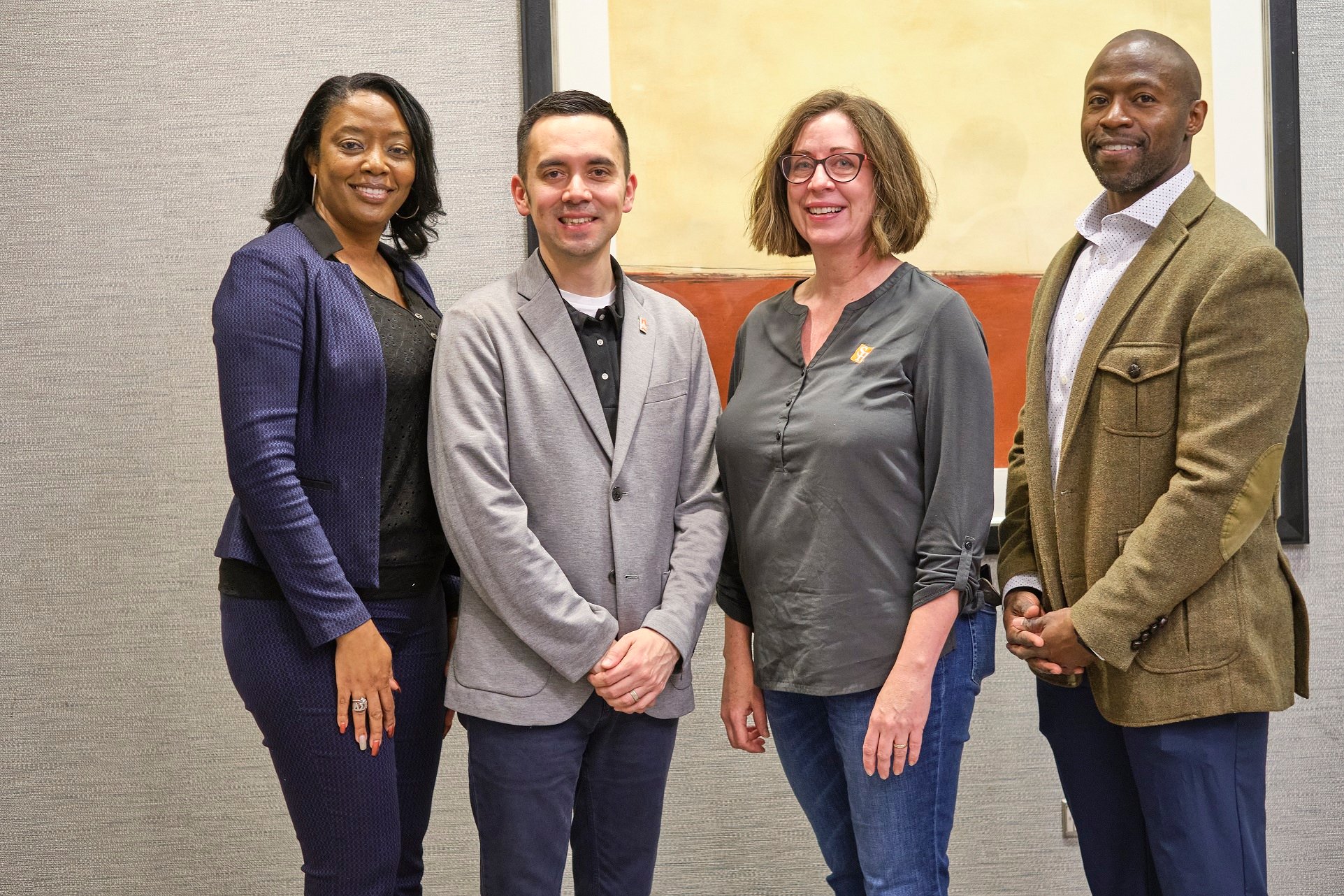 OUR COMMITMENT
NAGAP Diversity & Inclusion Statement
NAGAP is proactive in its commitment to diversity and inclusiveness in its membership, the profession and in all its activities. This commitment embraces the differences of its members including but not limited to age, culture, disability, ability, education, ethnicity, gender, gender identity, gender expression, life experiences, immigration status, race, religion, sexual orientation and socioeconomic status. As organizational diversity is important as well, NAGAP strives to have members from various institutional types, including but not limited to geographic location, size, type, program, and affiliation. NAGAP champions an open exchange of ideas in a collegial environment that embraces academic freedom, cooperation, mutual respect, and responsibility. NAGAP supports activities that promote and nurture professional development, best practices, research, and collaboration of a diverse and global community of graduate enrollment management professionals, encouraging dialogue that fosters professional growth among all its constituents, in the US and internationally.
Celebrating 30 Years
Strategic Plan & Direction
The leadership of NAGAP continues to review and sharpen it's strategic plan for the well-being of the organization. This webpage has been designed to help you be better informed about the changes and projects going forward. We encourage you to share your thoughts and any suggestions on these new initiatives.
The 2020-2022 strategic plan is based on the 2020 Membership Needs Assessment results.
Our Key Focus Areas
Promote a Culture of GEM Scholarship
Recruitment and Retention of members
Education and Professional Development
Recognized Leadership
We will be recognized as the leaders in GEM by our members, institutions, partners, and the media.
Promote a Culture of GEM Scholarship
We will lead the generation, curation, and dissemination of GEM knowledge that is globally relevant, promotes thought leadership, and increases member engagement.
Recruitment and Retention of Members
We will meet the ever-changing professional needs of our membership.
Diversity and Inclusion
We will have a comprehensive focus on diversity and inclusion across all core aspects of the association, including membership, leadership, and education.
Education and Professional Development
We will provide a professional development curriculum with a strong foundation in all areas of the GEM lifecycle for members at all experience levels across all NAGAP's educational offerings.
Chapters
We will complement our members' opportunities for professional growth and development by supporting regional and special-interest Chapters that increase access to NAGAP for GEM professionals.
Fiscal Management
NAGAP will make fiscally responsible decisions and seek new and balanced revenue sources to ensure sustainability and strategic growth.
Leadership
Executive Office
The Executive Office staff is available to answer any questions you have regarding NAGAP, its committees, projects, mission and vision or upcoming conferences.
MORE ABOUT US
Additional Links