NAGAP Leadership Academy
NAGAP is excited to offer graduate enrollment management (GEM) professionals an intensive leadership development experience that includes cohesive, experiential training which integrates GEM-focused education with experience, feedback, and coaching. These elements complement and extend the participants' learning beyond the facilitated classroom sessions so they can immediately apply lessons learned on their campuses.
Hear about the NAGAP Leadership Academy experience in the latest episode of The NAGAP Report podcast.
The Leadership Academy is made possible by support from: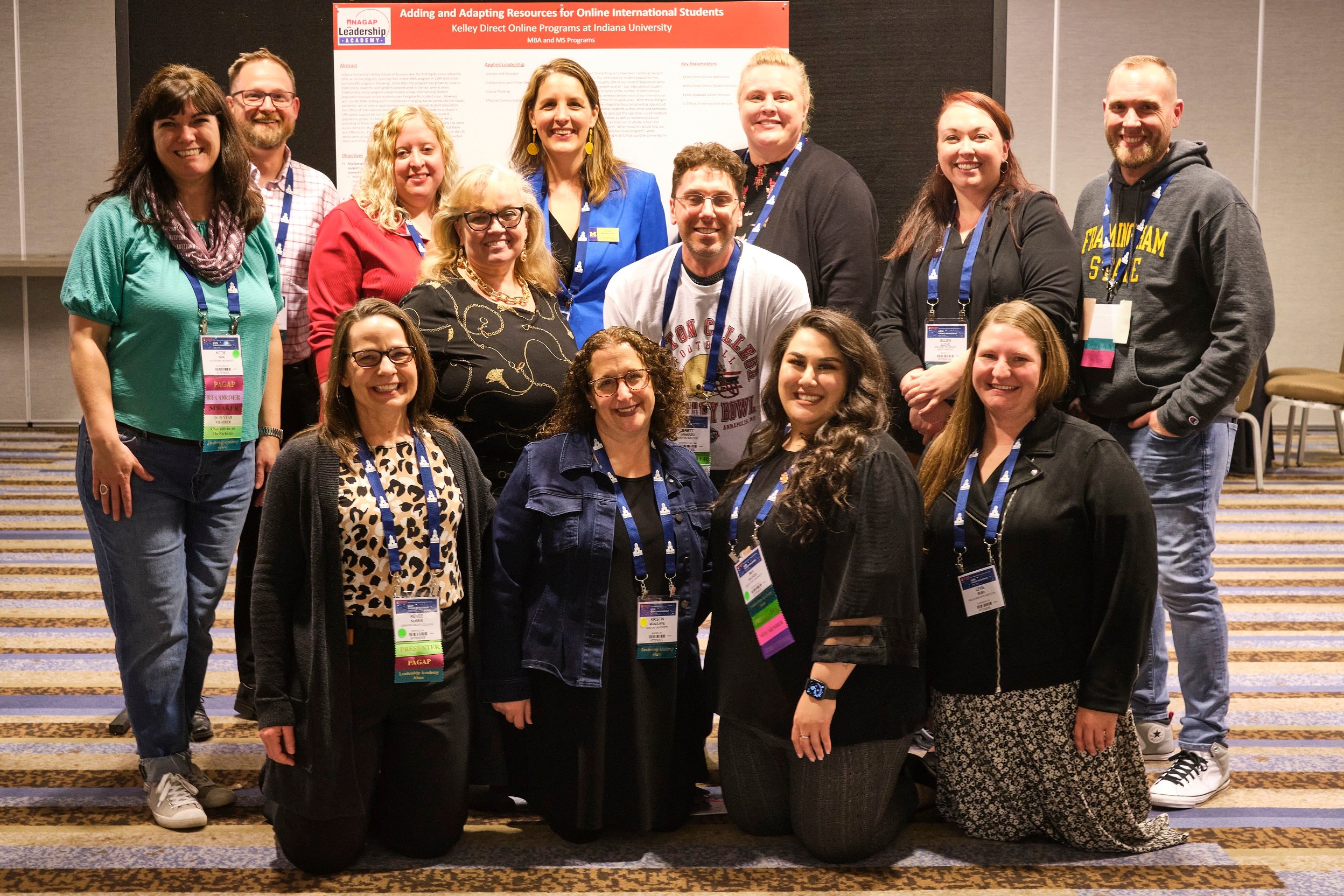 Academy
What You Will Learn
The NAGAP Leadership Academy is a multi-component, six-month program. Two in-person seminars, accompanied by monthly webinars, leadership assessments, and coaching, all culminating with a capstone project, are part of the leadership development journey. The basic program outline and components are summarized below:
Educational Outline
Program Layout
Learning Sessions
Facilitated seminars are highly experiential sessions that encourage program participants to make the connections between classroom learning and the business context in which they operate. The initial face-to-face meeting will take place in September 20-22, 2023, at Boston College. The program focuses on exposing participants to contemporary and practical leadership concepts and tools.
Webinars
NAGAP hosts monthly webinars (for duration of program) to reinforce leadership skills that either introduce concepts related to a classroom session or bring participants together to partner on an exercise related to in-class learning. Sessions are 60-90 minutes and are interactive in nature.
Communities of Practice
Participants utilize a learning management system to connect outside of class time. The portal allows members to form communities of practice around program topics to they can easily engage with one another to explore ideas and share best practices.
Assessment & Coaching
Enhancing self-awareness and identifying areas for focused development are paramount to leadership development. NAGAP provides the feedback attendees need to help them grow as leaders. Participants have access to leadership coaches to help them explore development areas and set targeted goals.
Capstone Project
Leadership requires action. This project-based work gives participants the opportunity to move beyond learning about leadership to applying what they have learned to a challenge or opportunity on their campuses.
Apply Today
Application Process
The Leadership Academy application final deadline for the 2023-2024 Leadership Academy will be September 4, 2023.
Cost for the six-month program: $3,500
If there are multiple applicants from the same institution who plan to participate, NAGAP will provide the following discounts:

10% discount on application fee for each person for two applicants
15% discount on application fee for each person for three or more applicants
Travel and lodging responsibility of participant.
In order to participate, potential candidates will complete an application that includes several career-related questions, a recommendation (submitted electronically), and current CV/résumé. Applications can be submitted through September 4. Review and notice of approval by email will be provided within 3-5 business days. At that time, applicants will automatically be registered for the Leadership Academy and will be invoiced for the Academy fee of $3,500. Payment will be due within two weeks of acceptance by credit card. For payment installments or to consider exceptions to this, please email: info@nagap.org
FAQs page for more payment details.