NAGAP Community
Join Your Local Chapter
NAGAP's chapters and special interest groups provide our members with many opportunities to network, engage and share ideas and strategies related to the changing landscape of graduate enrollment management. Members can participate in chapter activities in their geographic region or with a special interest group focused on a specific academic area, institution type, or issue.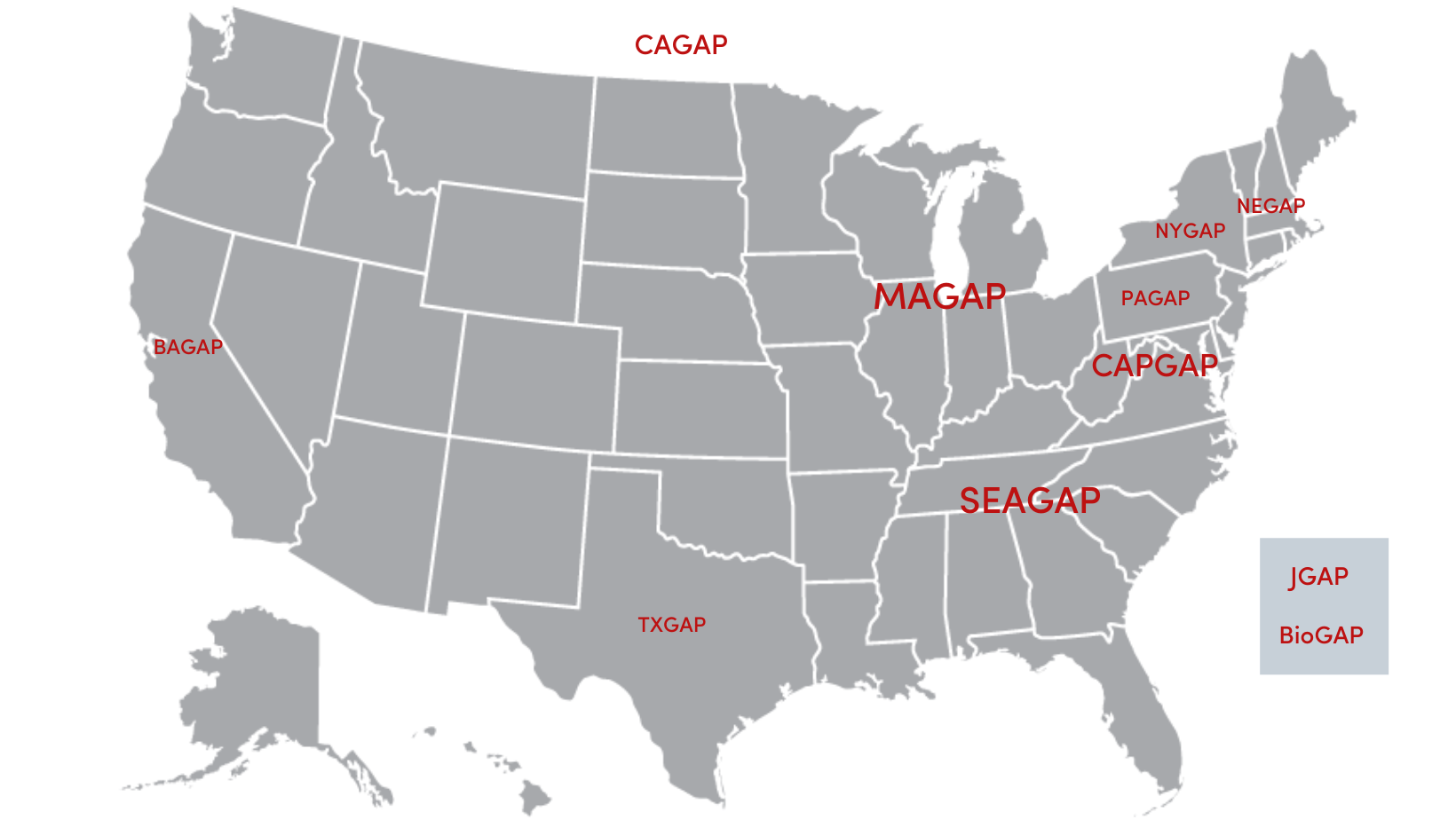 United States
Regional Chapters
International Chapter
Canada
NAGAP
Special Interest Groups
BioGAP
Biomedical Research Programs
Brandy Wood
Director, IBMG Program for PhD Study
bsw@iu.edu
(317) 274-8719
Twitter: @BioGap
JGAP
Jesuit Universities
Colleen Sommerfeld
John Carroll University
University Heights, OH
(216) 397-4902
Starting a Chapter or Special Interest Group Affiliated with NAGAP
For established NAGAP chapters and those considering starting a chapter, NAGAP is here to support you!
Managing Your Chapter
Additional resources to help you manage chapter activities and operations are available within the Chapter Leader community in The Exchange.