Partner with NAGAP
Strategic Alignment
The Strategic Partnership Council (SPC) is designed for organizations whose missions are aligned with NAGAP's and who wish to become more strategically engaged with our association. Through customized marketing and collaboration platforms we offer bundled packages and unique opportunities for organizations to help build and maintain year round relationships with our members and GEM professionals across the nation and around the world.
If you are interested in exploring the Strategic Partnership Council (SPC), please contact our External Relations and Partnerships Committee Chair, Keith Ramsdell, at kramsdel@ashland.edu, or one of the NAGAP board members.
Our Strategic Partnership Council Members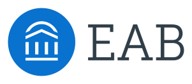 Build Together
The Purpose of Partnership
To cultivate a community and foster a culture among peer education associations, vendor organizations, and other affiliate members who prioritize the mission and vision of NAGAP above individual gain or corporate profit.
To promote the values of collaboration, information sharing, service and volunteerism, thought leadership, and overall support for the broader GEM community.
To generate a long-term and consistent revenue stream for NAGAP from partners invested in the current and future health of the GEM industry.
To share data, insights, trends and other knowledge that will benefit NAGAP members, as well as the broader GEM community.
To offer assistance and expertise in the planning and execution of NAGAP's strategic initiatives.
To provide support for NAGAP's recognized chapters in their efforts to deliver professional development content and high-quality programming.
Applications Due
Applications to join SPC are due April 1
Become a SPC Member
Benefits of Membership
Announcement at NAGAP's GEM Summit
Feature spotlight in an issue of NAGAP News • Highlight article in an issue of Perspectives
Use of the SPC logo on organization website
Organization logo with hyperlink on NAGAP's website
Promotion of events on NAGAP's social media and events calendar
One 30-minute meeting scheduled with NAGAP Board per year
One-time use of the NAGAP membership mailing list per year
One free vendor presentation at NAGAP's GEM Summit (must submit and be approved through the review process)
One free event registration to any NAGAP event per year
One free full-page ad in an issue of Perspectives per year
Qualifications
Membership in NAGAP
Financial Investment Minimum $12,500 annually
Investment opportunities may include event sponsorships, advertising, exhibiting, and profit sharing (In-kind donations may be substituted for up to 20%)
Educational Contributions
Service and Volunteerism
Application requires a sponsor and formal confirmation
"Our team has been partnering with NAGAP for the past 14 years, and while we have strived to provide the best services for graduate institutions, we have grown tremendously with the NAGAP community by learning better what the real challenges and needs are in the graduate enrollment management industry. This unique partnership has resulted in better products and services that are more affordable, more effective, and more realistic for today's GEM professionals. The dual-learning relationship we experience at NAGAP is unlike any other association out there, and it makes all the difference!"
Tony Fraga
CEO of Direct Development
"Liaison has always counted on NAGAP as a thought leader dedicated to uniting forward-looking partners across higher ed. Through their spectrum of work from conferences to educational opportunities, we have made new relationships, strengthened existing ones, and found ways to strategically leverage others. We can truly say that our expanded support for GEM through our centralized application solutions and enrollment marketing services has been a direct result of these connections"
Adam Kenney
VP Products, Liaison International
"Since day one of working with NAGAP, I have never experienced a more genuine definition of the word 'partner'. And as such, our work together has always been rooted in one place: doing all we can to provide value to their membership and the GEM community. Each idea, conversation, initiative, and effort has been a true collaboration that has revolved around exploring innovative and thoughtful resources for their members and it's been an absolute pleasure to work with the NAGAP association as we have. We look forward to continued commitment and work together and the impact it can have for all of the different areas within Graduate Enrollment Management."
Mark Cunningham
Executive Vice President, Client Solutions and Strategy, Carnegie Dartlet
Learn More
Additional Resources