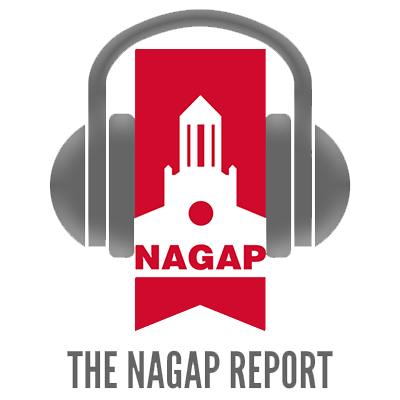 As institutions look to grow and diversify programs and revenue ahead of the projected enrollment cliff, online education has become even more critical to the enrollment arsenal. But for many campuses, scaling online education efficiently - and quickly - can be a substantial undertaking with significant cost and resource implications. One solution? Work with an online program management (OPM) company.

In this episode, The NAGAP Report co-host Marcus Hanscom sits down with Ray Lutzky, Vice President of University Partnerships at Academic Partnerships, an OPM, to demystify OPM companies and challenge the misconceptions surrounding their role in graduate education. Join us as we examine the complexities, benefits, and challenges associated with partnering with OPM companies, shedding light on the decision-making process for institutions seeking to enhance their online offerings.
This episode of The NAGAP Report was produced and edited by Marcus Hanscom.
All
eBooks
Insights
Podcasts