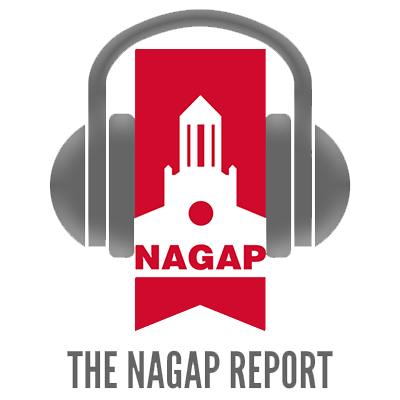 Enrollment managers are often forced to confront difficult student situations and make tough decisions regarding how to enforce or apply a policy (or not). How do we make fair and defensible decisions when students ask to be the exception to the rule? In this episode, The NAGAP Report co-host Lauren McGowan interviews Josie LaLonde, Director of Student Experience at the Ontario Institute for Studies in Education at University of Toronto, and Nicola Woods, Director of Academic Services and Registrar for the Rotman School of Management at University of Toronto, as they share their guiding framework for making difficult decisions.

Their "Four P's" framework is an easy-to-remember tool to employ when you find yourself feeling unsure of where to start. This will help all enrollment professionals to reexamine the way they think about making decisions and how they connect to our institutional mission and personal values.

This episode of The NAGAP Report was hosted, produced, and edited by Lauren McGowan.
All
eBooks
Insights
Podcasts