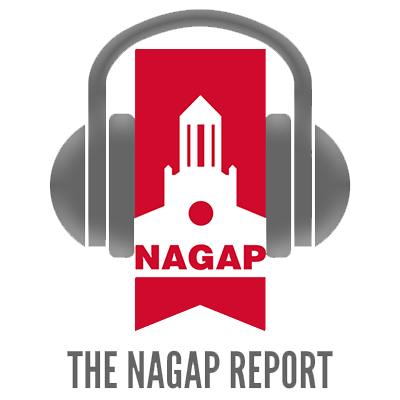 Student workers and graduate assistants are an important part of our recruitment and admissions teams. But how can we ensure that we are hiring the right people, and supervising them effectively? How can we set reasonable expectations that allow for flexibility while also making sure the work gets done? In this episode of The NAGAP Report, two experienced student supervisors, Danielle Geraci Thoma and Deon Thompson, discuss what they've learned from years of supervising graduate assistants.
About our Guests:

Danielle Geraci Thoma is the Director of Graduate Recruitment and Student Support Initiatives in the Graduate School at the University of Texas at Austin. Danielle earned her undergraduate degree from the University of Delaware and her master's in education in educational leadership and policy from UT Austin. Danielle has worked in higher education for over 19 years with expertise in undergraduate and graduate strategic enrollment management. Prior to working at UT Austin, she has worked at large and small institutions, including the University of Michigan and Rutgers University.
Deon Thompson is a Chicago-born and raised, first generation college student. He completed his bachelor's in management information systems in 2001 and MBA in 2020 from Southern Illinois University Carbondale (SUIC) and is currently working on courses towards his Master of Accountancy. Deon worked for 10 years in the payroll office at SIUC and then 8 years in the assistantship and fellowship office before moving to his current position as Assistant Director of Graduate Recruitment and Admissions.

This episode of The NAGAP Report was hosted, produced, and edited by Lauren McGowan.
All
eBooks
Insights
Podcasts