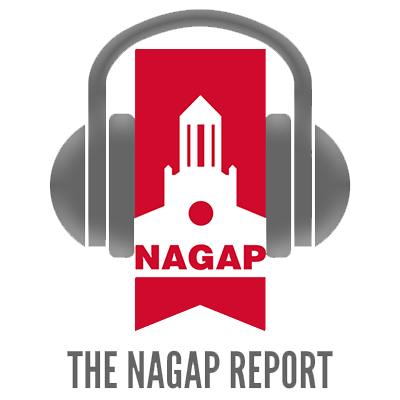 Join The NAGAP Report co-hosts Lauren McGowan, Aaron Berger, and Marcus Hanscom as they debrief after an exciting few days at the 2023 NAGAP Graduate Enrollment Management Summit. This year's conference was held at the Marriott Marquis in the heart of Times Square in New York City. Approximately 900 graduate enrollment professionals from around the globe converged to discuss the latest topics and best practices related to GEM work.
The NAGAP GEM Summit is NAGAP's annual conference that brings together professionals involved in the entire graduate enrollment lifecycle spanning admissions, recruitment, and financial aid to academic affairs, student life, and more. The conference offers a variety of keynotes, presentations, panels, advanced roundtables, and other opportunities for professional development covering a diverse array of topics across graduate enrollment management.
Check out all of NAGAP's upcoming events.
This episode of The NAGAP Report was produced and edited by Marcus Hanscom.
All
eBooks
Insights
Podcasts